We hope you come and experience the beautiful sights of the new deck!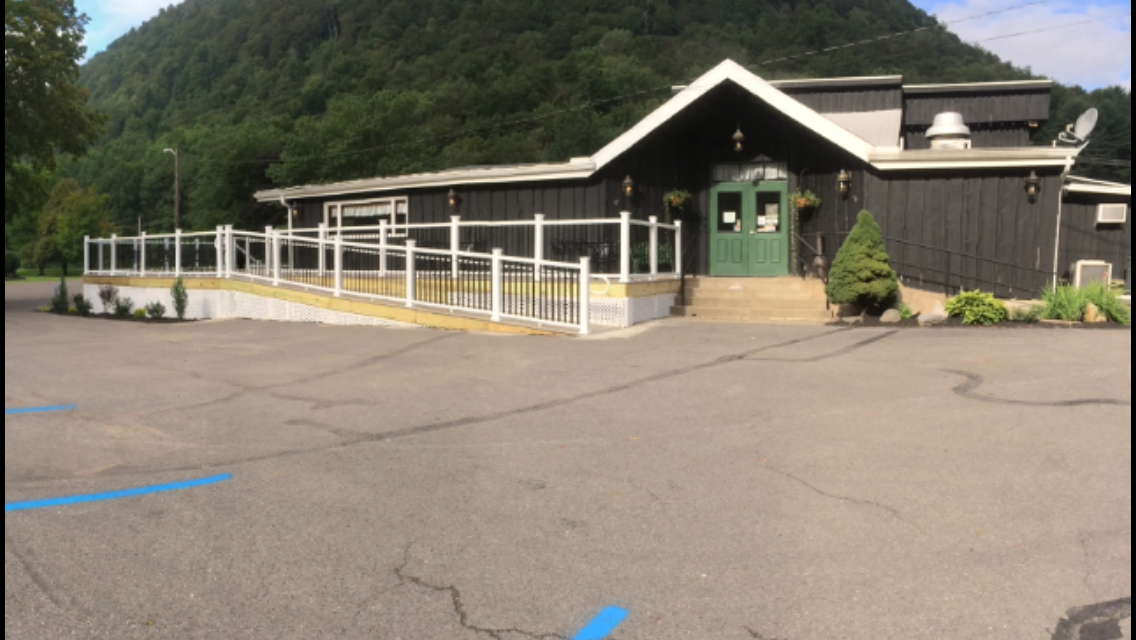 NY Strip Steak with a Blue Cheese Compound Butter, Mac & Cheese, and Asparagus
Tent for an outdoor wedding ~ September 2017
Beer Battered Haddock, Mac n Cheese, and Asparagus
Salmon Salad with Balsamic Vinaigrette
2017 Open House Tailgate Party
2017 Open House Tailgate Party
One lucky person walked away with this awesome giveaway!
Valentine's Day 2018 Drink Special
Gettin Down to DJ Bob Brenner and Ike Bowers!
Complementary Valentine's Gift
Champagne and Chocolate! What more could you need?
It's finally the perfect time of year to enjoy a drink on our deck with a view like no other!
This was a 16th birthday party! So many possibilities for making this space look amazing!
16th birthday party in our downstairs banquet room. So many ways to make this space your own!
Delicious Salmon over green with avocado and grapefruit
Eggplant Parm & Steak Salad
All ready at the inside bar!
Such beautiful views from our deck. Nothing better than to take it all in on a beautiful evening with friends and an ice cold drink!
We had such an awesome crowd!
50/50s all day and outdoor games of chance!
All smiles for the kid's craft! We painted some beautiful sun catchers.
We had Kick Trax from 1-4 and then rocked with Leo and KG with Family Tradition to close out the day!
Linguine tossed in a lobster cream sauce with lobster medallions and shrimp
Call or send us a message about booking your party with us. We have our outdoor pavilion or an indoor banquet room.
Giveaway 2018 Tailgate Party
These Wheel Inn football glasses was this year's giveaway at our open house tailgate party!
This was from a private outdoor party this September. Give us a call if you're interested in your own private party!
Our first Trunk or Treat was this year.
Every Thursday is Pizza and Wings Night! All pizzas are $2 off and they're always changing (wings are 1/2 off).
Goodie bags for all the kids, hot cocoa, and treats!
Club manager, Zack, and his trunk!
Ted's Awesome Trailer of Terror!
Kristen's Under the Sea Trunk
We have The Best members!
Gun Raffle & Pig Roast 2018
This year was our first ever Gun Raffle and Pig Roast!
Gun Raffle & Pig Roast 2018
We raffled off soo many guns!
Gun Raffle & Pig Roast 2018
Crisp, yet beautiful Fall day!

Guns, guns, and more guns!
Every Thursday is $2 off pizzas and half price wings
House made gnocchi and meatballs for one of our $13 Wednesday night specials.
From our first bloody mary bar one Sunday
2nd Annual Membership Appreciation